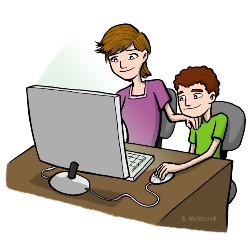 What

Technology Night

When

11/16/2017, 5:30 PM

–

6:30 PM

Where

Bonham Middle School 4600 Midway Dr Temple, TX 76502
Bonham Middle School is proud to welcome Mr. Jim Wade, Vice President of Retail Product Management for PDI, to the 3rd Annual Technology Night. Technology Night showcases the technology used in the classrooms by the students. Students will be demonstrating various applications and hardware they use to learn higher level academics and skills.

The 3rd Annual Technology Night will be Thursday, November 16 from 5:30 to 6:30. Come see what students can do with Lego Robotics and classroom technology.